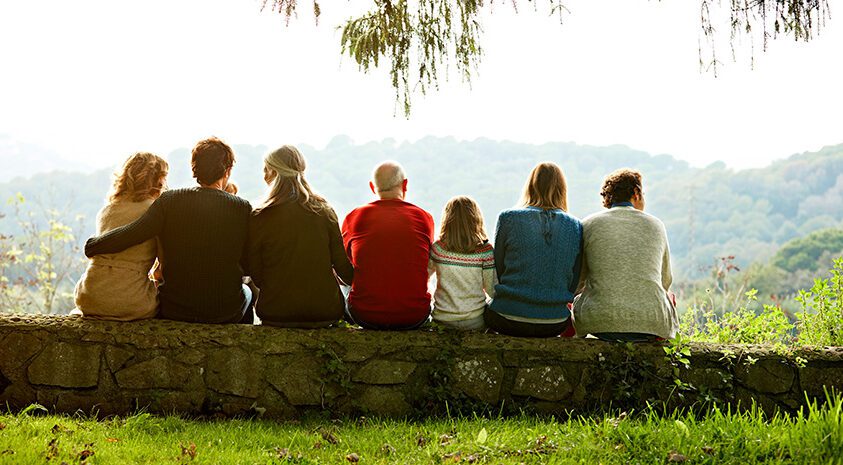 Coping When a Family Member is Diagnosed with Alzheimer's
According to the Alzheimer's Association, more than 6 million Americans are living with Alzheimer's disease, the most common form of dementia. Early stages of this progressive disease are marked by memory loss and confusion, while later stages find most individuals unable to interact with others and their environments.
Although the risk of being diagnosed with Alzheimer's or another form of dementia increases with age, it is important to note that it is not a typical outcome of aging. While most diagnosed with the disease are 65 or older, it is possible to be diagnosed with early-onset Alzheimer's prior to 65.
Although Alzheimer's has no cure, there are medications that can possibly improve the quality of life and slow the symptoms that interfere with quality of daily living.
If you, or someone you love, are diagnosed with Alzheimer's disease or you notice signs of dementia, it is important that you consult with your physician to receive an accurate diagnosis and create a treatment plan. You can call the Alzheimer's Association® 24/7 hotline at 1-800-272-3900 for additional support and resources.
It is also important to research the benefits of Long term care insurance policy (LTC) to determine if this type of coverage would be helpful to you and your loved one. We value our partnership with the Alzheimer's Association and support them in their efforts to find a cure.
Helping a loved one navigate Alzheimer's
Once the initial shock of the diagnosis settles in, you will likely have many questions and be eager to put a plan in place to help your loved one to be as happy and comfortable as possible. It's important to know what can you do to help:
Covering all the bases
As your loved one becomes less able to care for themselves, you will need to help with many tasks they were able to do independently before the diagnosis.
Thinking ahead and planning for this shift in responsibility will help you to manage it over time rather than all at once. Here are some things to consider:
Brain health is important for everyone
Researchers around the world are working on finding cures for Alzheimer's and trying to determine if there are ways to stave off the disease. While much is still unknown, physicians agree that keeping your brain healthy is an important practice for everyone! Here are some tips for keeping yourself and your loved ones on track for many years to come:
Keep your brain healthy by also prioritizing heart health. Exercise regularly and move often.
Eat a healthy diet filled with fruits and vegetables.
Drink plenty of water and aim for 8 hours of sleep each night.
Keep social relationships strong and maintain connections with others.
Protect yourself by wearing seatbelts, helmets and by making sure your home is "fall-proof".
Keep your brain busy with puzzles, hobbies and caring for grandchildren.
While an Alzheimer's diagnosis can feel overwhelming and scary, you are not alone. The Alzheimer's Association also offers ALZ Talks, virtual webinars that cover a variety of topics to help you navigate through the diagnosis.
Since 2003, CNO Financial Group and Bankers Life have helped raise more than $7 million for the Alzheimer's Association through the Forget Me Not Days campaign and corporate donations.
Bankers Life here for you!
While no one wants to imagine themselves or a loved one getting a serious illness, it's best to be prepared. Protecting your family's future is as easy as talking to a Bankers Life agent and exploring your options. We can help put your mind at ease by answering your insurance coverage questions. Call us to get started (800) 621-3724.