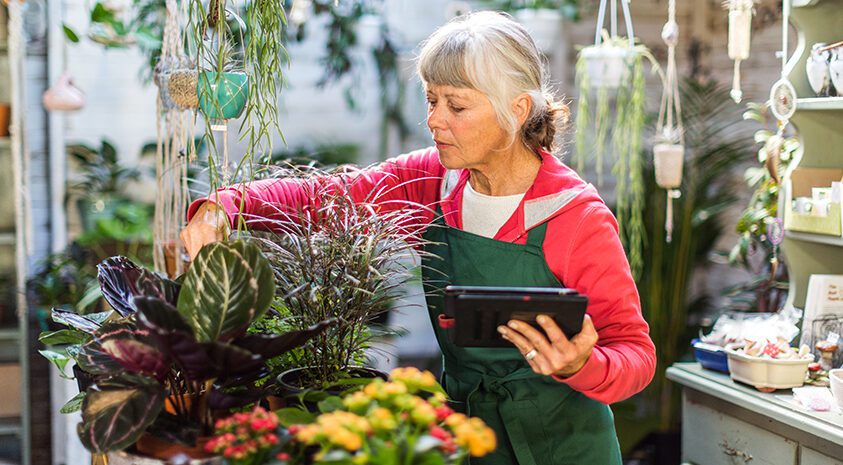 Unretirement: Is it Right for You?
The cost of living is soaring, retirement funds have dipped with recent stock market uncertainty and the job market is booming. Many employers are offering bonuses, higher rates of pay or other incentives to sweeten the pot to entice workers. All these factors have prompted many retirees to choose to continue working or to even consider reentering the workforce full or part time.
Even though the number of retired workers over 65 has increased by 3% over pre-pandemic levels, the number of older people who are continuing to work has increased by 2%, suggesting that the "unretirement" concept is gaining popularity. Almost a quarter of workers over 65 are self-employed versus only about 10% of those under forty, which indicates that many who are working in retirement are continuing to operate their own businesses as opposed to working for another company.1
If you're trying to decide whether to continue working or to return to the workforce during retirement you should check out these pros and cons to help you to make an informed decision whether "unretirement" is for you.
Pros of working in retirement years
Potential downsides of working during your retirement
Weigh the pros and cons
When making the decision about whether to continue to work in retirement, you need to examine the pros and cons carefully and honestly. You may think you do not have enough money to retire, especially as costs are rising, but you may be surprised to find that your years of diligent saving have actually paid off. If you examine your budget closely, you may find that you do not need as much income as you think you do, or you may discover ways that you can cut costs without sacrificing your quality of life.
You also need to prioritize your health and wellness. You may think you're up to the task of remaining in the workforce, but your body may say otherwise. Perhaps your days are better spent with family, friends, and hobbies that you enjoy. It's okay to step off the "workforce express" and take time for yourself.
Whether you decide to keep working or fully retire, the choice is yours to make. Let us help you navigate the decision so that you can be confident you are doing what works best for you and your loved ones.
It's as easy as talking to a Bankers Life agent and exploring your options. We can answer questions and help create financial plans. Click here to get started.
1As the pandemic continues, more older adults are working – what's tempting them? https://www.magnifymoney.com/news/working-older-adults-study/, August 13, 2022.
Bankers Life and its licensed agents/producers are not connected with or endorsed by the U.S. government or the federal Medicare program.
Insurers and their representatives are not permitted by law to offer tax or legal advice. The general and educational information here supports the sales, marketing or service of insurance policies. Based upon individuals' particular circumstances and objectives, they should seek specific advice from their own qualified and duly-licensed independent tax or legal advisors.