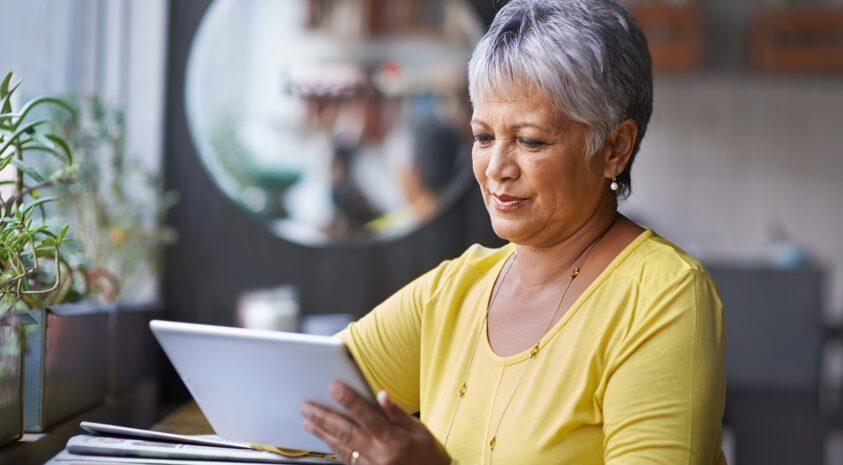 5 strategies that can help women improve their financial health
From the pay gap, childcare, and traditional gender roles—to higher health care costs, longer life spans, gender bias in career advancement, and lack of financial confidence—women face many challenges when it comes to financial health.
Fortunately, it's never too late for women to become empowered and tackle the obstacles. Check out these five strategies that can help women take control of their financial well-being.
1. Pay down debt
When debts are paid off, more income is available for other uses like saving and investing. Plus, paying off debt improves credit scores and gives peace of mind.
But for women who are staring down a pile of debt, getting started paying it off may feel like a challenge. These strategies may help:
Debt avalanche. Start by paying off the debt with the highest interest rate. Then work down from there.
Debt snowball. Pay off the smallest debt first. Then take amount paid to that debt and roll into payments for the next largest debt.
Debt consolidation. Using personal loans or balance transfer cards, take multiple debts and combine them into one that can be paid off more quickly.
These tips for paying down debt may help improve your credit score.
2. Save for emergencies
An emergency fund should contain around three to six months' worth of living expenses at any given time. It should be separate from other savings accounts, have a low interest rate and be easy to access. Build this fund over time by consistently tucking away a small amount of money, even if it's just $20 per week.
Once an emergency fund has reached its goal amount, there's no need to keep growing it (unless a withdrawal is made). Instead, take the money you were saving and put it into a different account where it can earn more interest.
3. Save for retirement
For many women, saving for retirement is a top-priority goal, but they may not have a financial plan detailing how much they need to stay comfortable in retirement.
To create a retirement plan that works, we recommend first working out how much money is needed in retirement. A general rule of thumb is that 70% to 80% of pre-retirement income should be replaced.
It's helpful to work with an expert like a financial professional, who can review retirement accounts and offer guidance on how to save.
4. Build wealth
Women should strive to build and maintain wealth over time by earning money, saving money and investing money.
The strategies already discussed in this article can help build wealth. Be committed to saving money, increasing the amount whenever possible and automating deposits.
Smart investments—like stocks, bonds or mutual funds—are also part of building wealth. Be sure to pay off any outstanding debt before jumping into investing. And to gain more money to work with, angle for a raise at work or consider generating a stream of passive income.
Building wealth is about playing the long game. As women continue to earn, save and invest, they'll eventually see the fruits of their labor.
5. Manage investments 
Investments can be a tricky topic. Statistics from Nerd Wallet show that only 48% of American women invest in the stock market, compared to 66% of men.
Investing can seem scary. But can be worth the risk. By investing, women build wealth, generating earnings or dividends. Begin with small steps and consult a professional to get started.
Take control of your financial health
Taking control of your financial health may seem daunting, but you don't have to tackle it alone. Bankers Life financial professionals understand the unique challenges that women face and can be by their side every step of the way. Contact us today!
This material provides general information about the described insurance product(s) for educational purposes only. This is not intended as investment advice or to recommend the insurance product(s).
Bankers Life Securities, Inc., Bankers Life Advisory Services, Inc. and their representatives do not provide legal or tax advice. Each individual should seek specific advice from their own tax or legal advisors.
Bankers Life is the marketing brand of affiliated companies of CNO Financial Group including, Bankers Life and Casualty Company, Bankers Conseco Life Insurance Company (BCLIC), Colonial Penn Life Insurance Company, Bankers Life Securities, Inc., and Bankers Life Advisory Services, Inc.  Non-affiliated insurance products are offered through Bankers Life Securities General Agency, Inc. (dba BL General Insurance Agency, Inc., AK, AL, CA, NV, PA).  BCLIC is authorized to sell insurance in New York.
Securities and variable annuity products and services are offered by Bankers Life Securities, Inc. Member FINRA/SIPC, (dba BL Securities, Inc., AL, GA, IA, IL, MI, NV, PA).  Advisory products and services are offered by Bankers Life Advisory Services, Inc. SEC Registered Investment Adviser (dba BL Advisory Services, Inc., AL, GA, IA, MT, NV, PA).  Home Office: 111 East Wacker Drive, Suite 1800, Chicago, IL 60601
Investments are: Not Guaranteed-Involve Risk-May Lose Value.